Dear DNA friends,
I hope you and yours are doing well, amidst challenging times.
If there is a theme in this newsletter, it is holding onto the best of the past.
In 1916, a musicologist named Sophie Pauline Gibling wrote to her mother: "One of my dreams, Mother, is to have, someday, a little joy of a bungalow, on the edge of the woods and mountains near a crowded city, which shall be open just as some people's hearts are open, to friends of all types."
Well, what a radical little bungalow that turned out to be!
In 2022, Pauline, her now husband Rudolph Schindler, and their friends Clyde and Marian Chace completed their famed experiment in communal living, the Schindler House. The Austrian-born Schindler conceived of a flat-roofed, one story building (plus rooftop sleeping baskets!), pinwheel in plan, hugging two gardens. It was made of tilt-up concrete and had an asymmetrical, flexible plan with sliding screen doors framing views of the landscape that were new to Western architecture (though found in Japanese houses.) It quickly filled up with "friends of all types," and became a regular salon for the avantgarde, including John Cage, Edward Weston, and Galka Scheyer.
The Schindlers' creation continued to play that role, as the birthplace of the LA Forum for Architecture and Design, as the starter offices/residence for the late Frank Israel, a temporary home for many lucky architects and design enthusiasts, and now, the headquarters of MAK Center for Art and Architecture.
But 101 years after it was built, the Schindler House is facing the tests of time and a Schindler @100 Campaign is underway to preserve it. This Saturday, Friends of the Schindler House will host their first annual salon, to help support repairs and long-term conservation. At this ticketed event, co-chaired by Barbara Bestor, Annie Chu, and Trina Turk, you can "discover new Los Angeles-based artists and tour the masterpiece that is 835 North Kings Road." I'll be there and hope you will be too.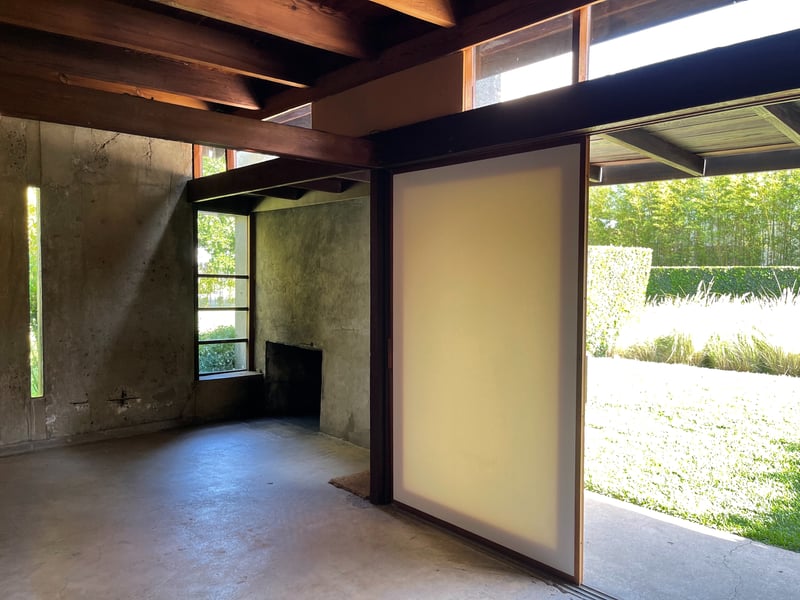 The sublime Schindler House needs some TLC; Photo: Frances Anderton
Wayne Ratkovich: City Saver/City Maker
While on the topic of preserving LA's heritage, let us honor Wayne Ratkovich.
When I first arrived in Los Angeles in 1991 I went to my new place of work at 3790 Wilshire Boulevard – and found myself in a most glorious building: the Art Deco, turquoise terracotta-clad Wiltern Theatre and Pellissier Building, designed by architect Stiles Clements of Morgan, Walls and Clements (shown, in photo top of page by Adrian Fine for the LA Conservancy).
Also working in the building was the very man who saved this 1931 classic from demolition: Wayne Ratkovich, a longtime Los Angeles developer who sadly left us this past month. In collaboration with the architect Brenda Levin, Ratkovich salvaged and revived the Wiltern and many other LA landmarks, including the nearby Chapman Market, the Fine Arts Building and Oviatt Building in downtown Los Angeles, and the former Hughes Aircraft Company including the hangar where the Spruce Goose was built, which he turned into the anchor for Silicon Beach.
In doing so, Ratkovich helped regenerate the neighborhoods around those buildings. He made a case for saving and repurposing heritage at a time when the usual approach was to bring on the wrecking ball; and he saved buildings with distinct Los Angeles character that hopefully inspire designers of new buildings. He also motivated other developers, who would later take advantage of the city's Adaptive Reuse Ordinance to preserve and change the use of older commercial buildings. When I first met Tom Gilmore, the developer of much of the Historic Bank District in DTLA following the 1999 launch of ARO, we had lunch at Cicada restaurant in the Oviatt, a treasure saved by Ratkovich. He had bought that building in 1977, in then moribund downtown, for a song, writes the LA Times' Roger Vincent, because the owners, the Archdiocese of Los Angeles, assumed that "the new owner would want to demolish the structure and operate the property more profitably as a parking lot."
RIP Wayne Ratkovich (May 29, 1941 - September 24, 2023)