Design Things To Do


Wildly Gorgeous Gardens
April 15 and 16
I mentioned the glorious gardens in my neighborhood, and the most luscious are the untamed, or "rewilded" ones, replenished with native and non-invasive plants that bring back the butterflies and bees.
Such gardens are blooming across the region, as rewilding grows in popularity (as I reported for Greater LA), and you can see some of the outstanding ones on the annual Theodore Payne Foundation Garden Tour, taking place for its twentieth year, on the weekend of April 15 and 16.
Sites on the self-guided tour "range from coastal container gardens to modernist foothill estates to experimental urban homesteads, each unique design offers beauty and critical habitat for wildlife in one of the world's biodiversity hotspots." They include this front yard by Garden Butterfly founder Brandy Williams in South Los Angeles, and Kuruvungna and The Tongva Sacred Springs in West LA, a peaceful preserve with a pond bursting with wildlife, fed by natural springs, and a reminder of this land before conquest and development.
Click here for tickets and information.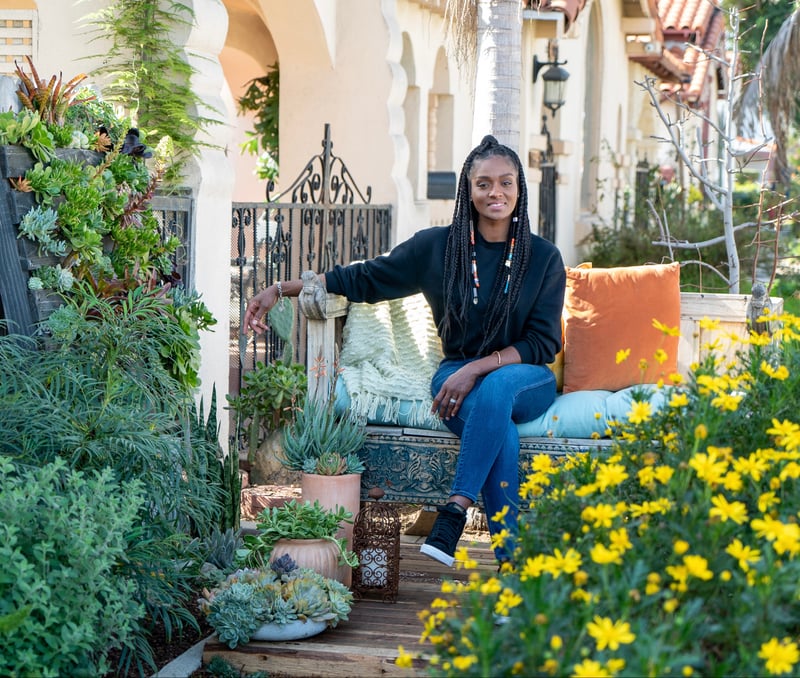 Brandy Williams in her South LA garden, image courtesy Garden Butterfly
Seeding The City
April 22
These gardens bring especial joy after our long drought, which has left us with parched earth and a dusty, dry concrete-scape, foreshadowing a Last of Us dystopia.
So it is with a yearning for nature in mind that this Earth Day, Helms Bakery District will offer a second outing of Seeding The City: Nature's Story, an afternoon of pop-ups, installations, and workshops by artists and presenters whose work depicts flora and fauna in words or images.
I have been supporting Helms in programming this event and the stellar line-up includes Takako Tajima, a landscape architect and professor at USC, who entertained her daughters during the pandemic lockdown with the creation of fairy gardens (shown top of page), and will now show kids and the young at heart how to create their own. Visitors can also draw with, and learn from, Alexander Vidal, an illustrator whose recent book Wilds of the United States is a delightfully drawn panorama of American wildlife in its habitat, along with a plea for the preservation of that habitat and its occupants.
And they can witness the unfurling of projections of a display of digitally-based, hand-rendered, 3-D images of floral bouquets by Sean Knibb and his team at FlowerBoy project (see in last week's newsletter). Knibb will talk with guest James Vincent, former CEO of Apple's exclusive global agency partner, Media Arts Lab, about fusing the natural and the digital, and hopefully help us all make sense of how to live in the Anthropocene, or Information, Age.
Seeding The City is a free event that takes place from 12 noon to 8 PM on Saturday, April 22. Click here for details.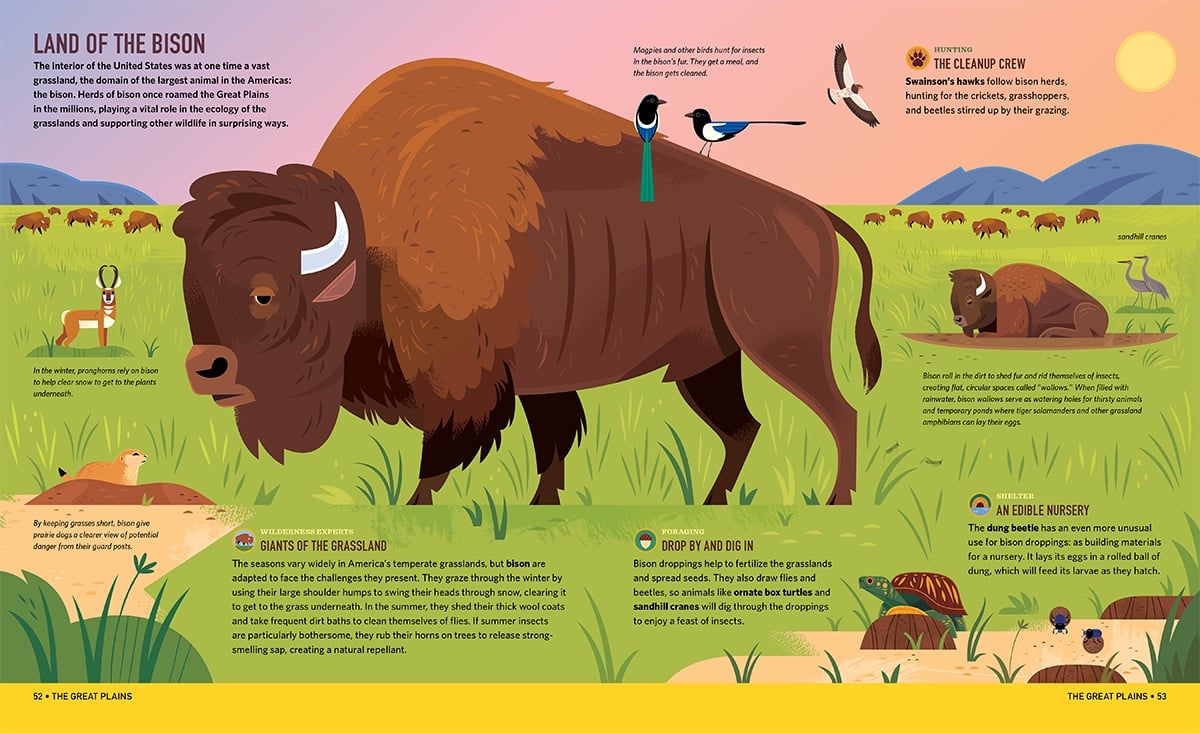 Illustration from Wilds of America, by Alexander Vidal
Would You Live in These Homes?
Thursday, April 13
In case I had not mentioned it before, Topic A right now in Los Angeles is housing — how to create more of it to meet state mandates and alleviate homelessness, while navigating zoning patterns that result in homes being built at the very low-scale (ADUs) or at mid and high-rise on our arterials and at transit nodes and business centers.
Sometimes the dense new development on thoroughfares can feel out of scale, clunky and generic. Often we see a lowest common denominator approach in the face of constraints that include high cost of land, materials, labor, lawsuits, and byzantine building codes that preclude architectural creativity.
Nevertheless some developer-architect teams are managing to create multifamily buildings with great style and livability and on Thursday, April 13, at 5 PM, you can see just how. Seven architects, both established and emerging, will show their work a "Pecha Kucha," or fast-paced presentation, and talk hosted by AIA/LA's urban design committee.
Lorcan O'Herlihy (LOHA), Brian Lane (Koning Eizenberg Architecture), Lise Bornstein (KFA Architecture), Chris Torres (Agency Artifact), David Christensen (RELM), Aaron van Schaik (SuperLA®), and Clayton Taylor (West of West) will show designs that:
break down scale with stratagems like stepped back terraces and changes in height.

configure buildings in ways that get rid of the dark, double loaded corridor.

incorporate social spaces and landscaping.

add details and finishes that add character and a sense of connection to place.

model a desirable new Los Angeles lifestyle.
I'll moderate the conversation, which takes place on Thursday, April 13, at 5 PM, at RELM in DTLA. Click here for details.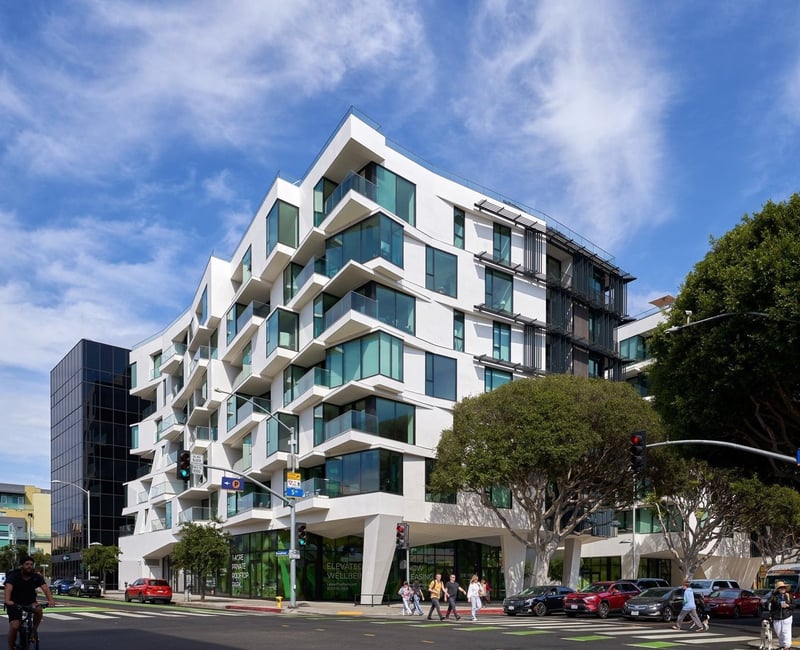 The Park in Santa Monica, designed by KEA, photo by Eric Staudenmaier
Coachella, the Artworks
April 14 - 23
Coachella (The Coachella Valley Music and Arts Festival Art Program) arrives next week for two weekends — April 14-16 and April 21-23 — in Indio, California and the line-up of artists selected to create artworks is as worth watching as the musical talent.
That much was proven after the Burkina Faso-born architect Francis Kéré won the 2022 Pritzker Prize, not long after creating an installation at Coachella in 2019. This year the following four were chosen to provide the colorful landmarks and beacons that help transform the fields of the Empire Polo Club at Coachella into a pop-up cityscape:
The designs are kept strictly under wraps until opening day, but expect interesting works from these headliners.
While Weekend 1 tickets are waitlisted, you can still get tickets for Weekend 2.
And of course while you are in the area, catch the super blooms and the site-specific artworks at Desert X.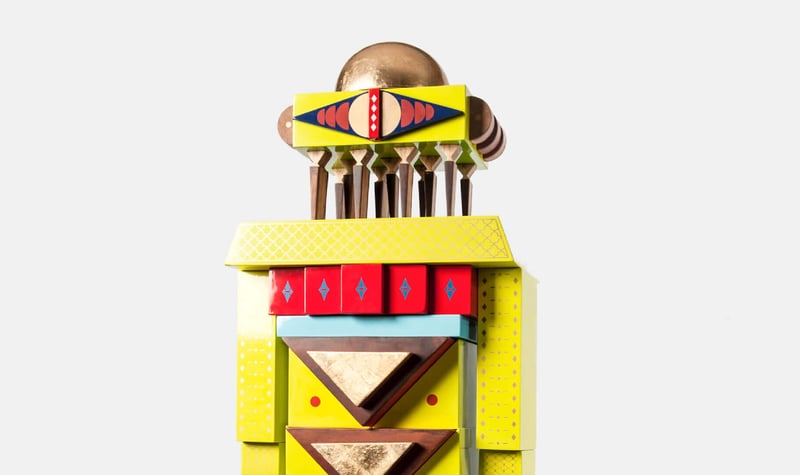 Kumkum Fernando, the 5 headed synthetic dreamer, image kumkumfernando.com